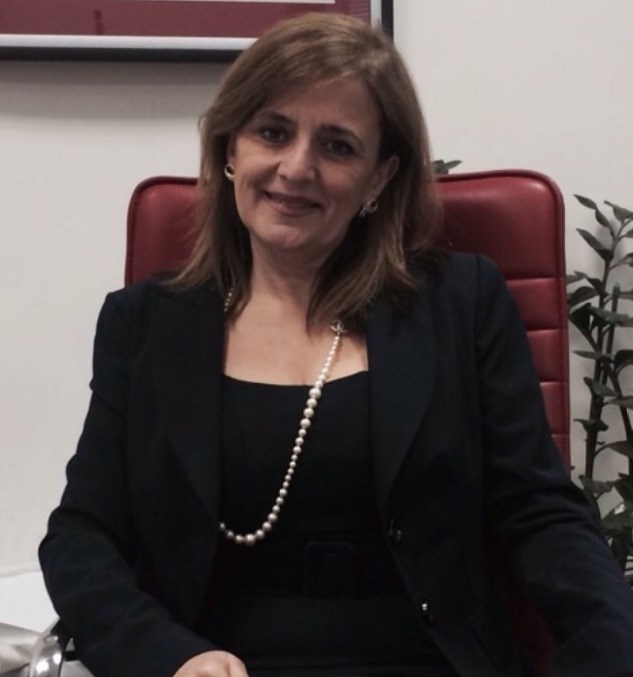 Dear Colleagues,
Happy New 2019 to you all!
We start a new SIDO year together.
The activities promoted by SIDO have been designed to enable you, our Members, not only to implement and update your professional and cultural knowledge and encourage your participation in scientific activities but also to maintain your focus on major issues related to your profession so that it can always be in line with regulations.
At the same time, SIDO still aims at ensuring that those users who wish to expand their knowledge on orthodontics can find exhaustive answers to their most frequent questions as well as practical solutions to some common doubts in our dedicated web page.
The SIDO 2019 Project is based on these consolidated and ambitious objectives!
Dogma, evidence and challenge are the three "key words" characterising SIDO 2019 scientific activity as well as the topics that will be dealt with, including the most controversial ones. They are a common thread that will lead us from the spellbinding Auditorium della Conciliazione where our Spring Meeting will be held on 24-25 May to the futuristic La Nuvola, the Convention Centre designed by Massimiliano Fuksas, where our 50th International Congress will be held on 10-12 October.
The Spring Meeting (24-25 May) will start with a session on the Impact of Genetics, a real challenge for our discipline in terms of the etiopathogenesis of orthognatic and orthodontic problems; dentomaxillofacial complex growth; implications for treatment options; orthodontic movement; and unwanted treatment effects. These issues will be discussed by prominent speakers.
The Friday afternoon session will focus on Advances in The Treatment of Class III Malocclusions whereas the Saturday morning session will be on Updates in The Treatment of Tranverse Discrepancies. After the opening lectures on the state of the art, internationally acclaimed speakers will discuss current treatment options and approaches, ranging from the most conventional techniques to the most innovative ones such as aligners and skeletal anchorage. They will also discuss how and when to use them in adult patients and when and if to use them in growing patients.
There will also be a Poster Session on the three topics of our meeting with awards for the best and second best papers.
The President's Reception will take place in a very special and fascinating venue: Castel Sant'Angelo.
During our 50th International Congress (10-12 October), we will launch "The Orthodontic Circle Day" on the traditional pre-Congress day, Thursday, 10 October. During the day, six internationally outstanding speakers will deliver in-depth presentations on specific orthodontic clinical issues, in line with our scientific topics and key words: Dogma, Evidence, Challenge. There will be parallel sessions in two separate rooms throughout the day.
The Orthodontic Circle Day can be an interesting challenge within the overall scientific framework of our Congress.
Still on Thursday, there will be the traditional course on wire bending techniques, a practical course on digital issues, an interdisciplinary meeting on Ortho-Periodontal issues organised by SIBOS, and a course organised in conjunction with AIG.
On Friday 11 October and Saturday 12 October, three parallel scientific tracks on Aesthetics, Digital Orthodontics and Multidisciplinary Approaches have been scheduled. Following introductory reports on the state of the art, during each session international speakers will discuss these topics in line with the scientific aims of the Congress.
During the Sessions on Aesthetics on Friday, a panel of internationally renowned speakers will delve into and clarify major aspects ranging from macro- to micro-aesthetics within the pressing debate on 'aesthetic mandate vs. biological mandate' without losing sight of multidisciplinarity and the achievement of treatment objectives. The session on Saturday morning will focus on dysmorphism caused by vertical excess.
At Friday's Digital Sessions, an update on aspects related to diagnostics, treatment planning, approaches to treatment, and preparation of appliances will be presented. Particular attention will be paid to aligners. In spite of their common use in clinical practice, in fact, some of their features still require further research and scientific validation. The day will end with a round table with internationally famous speakers who will discuss specific topics. The outcome of the round table will be outlined on Saturday morning at a dedicated session.
There will be two Sessions on Multidisciplinarity on Friday: one on the relationship between Orthodontics and TMDs, and the other on Breathing Problems during Sleep. The latter session has been organised in conjunction with SIOCMF. A session on Orthodontics and Periodontics has been arranged with SIdP on Saturday. Within this multidisciplinary framework, a session organised with SIOH will be held in parallel rooms on Saturday.
This year too, there will be plenty of initiatives for other professionals whose functions are crucial for our profession, i.e., Dental Hygienists, Dental Assistants and Lab Technicians, with dedicated sessions from Thursday to Saturday.
There will be a course for Dental Hygienists in conjunction with ATASIO on Thursday, and a scientific session on Friday. On Saturday they will be able to attend the joint SIDO-SIdP session.
A training and updating session has been scheduled on Saturday morning for Dental Assistants to take stock of the implications of recent legislation on the profession.
Finally, a dedicated session for Lab Technicians has been organised together with ORTEC.
The Poster Session on the Congress topics will be characterised by traditional presentations that, in our opinion, can best enhance the various contributions thanks to immediate debates and opportunities to exchange opinions with and between the Authors. Prizes will be awarded for the 2 best presentations on the three main topics of the Congress.
There are also many initiatives for young members.
A young SIDO member will sit on the poster assessment Committee to evaluate contributions submitted by Colleagues.
Dedicated registration packages for Post Graduate's students and easier terms for final year undergraduates to enable them to take part in our activities throughout the year!
Evening social events from the first to the last day of the Congress will offer the opportunity to share SIDO 2019 Project in a stunning setting: Rome!
As far as the other SIDO activities are concerned, training packages through E-Learning will be offered in line with current legislation that, alongside Continuing Dental Education, requires individual professionals to update their skills in order to achieve required CE credits.
During the year our Members will be able to receive through our website and special notes useful information on major issues, an essential requirement for a Scientific Society to support its Members.
Enjoy SIDO!!
Ersilia Barbato